Pro Rider Watercraft Magazine loves all of our supporters, a large international network that has amassed over the last 10 year period. In light of the COVID-19 pandemic, Pro Rider is committed to providing high quality news and entertainment to our readers who may be finding it difficult being grounded by not being able to be on the water. For the first time ever, Pro Rider Watercraft Magazine is offering, free access to our latest digital magazine. You're in luck because the 2020 March/April Swimsuit issue is now available for all to see!Simply click the link below to access and download the magazine to your PC, tablet or smartphone.Support Pro Rider Watercraft Magazine and industry supporters by purchasing a print and digital subscription, with access to volumes of back issues available here:
Subscribe to Pro Rider!
Don't forget to vote on your favorite swimsuit themed ads to crown the champion of the 2020 Pro Rider Bikini Cup! Vote here:
Vote for the Pro Rider Bikini Cup Champion!
We hope you enjoy the 2020 March/April Swimsuit issue of Pro Rider Watercraft Magazine!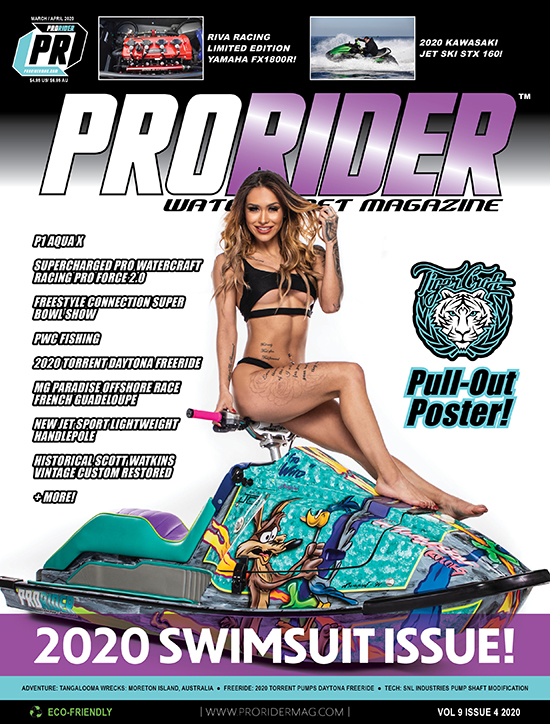 ProRider-March/April-2020 DOWNLOAD NOW!